About #No Filter Fitness
---
#Nofilter Fitness for Women is unique in it's own right.  We only facilitate the service, the Members reinforce the motivation.
Women love classes, so we do classes.  We put on a lot of classes! Our classes vary in variety and size.  We also teach clients how to use free weights properly, so they can train on their own in our gym or train at home. We're a community of women who all have our own insecurities and goals, we stick together. #NoFilter is exactly that – no nonsense, no need to filter those photographs and no need for drops, shakes, pills, capsules or wraps.  Our No Nonsense approach is a hard sell, but if we didn't want clients to get lasting results, then we'd be on that 9 day detox bandwagon.
Sarah-Jane O'Neill – Transformation Specialist
The one thing I keep preaching to people is "look at backgrounds". I'm a firm believer that if you want to deliver services to the public then you should be sufficiently trained to do so.
My original background is in theatre, having studied it for five years and worked in it professionally for many more years. I sometimes still dabble in it from time to time whether it be production management, direction, stage design or technical operations.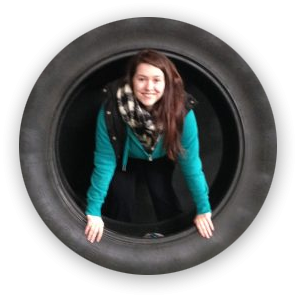 I began teaching dance as a means of work that fitted around theatre gigs and I caught the teaching bug very quickly. I found sheer joy passing my knowledge onto children and discovered soon enough that I'm a big kid myself! I set up my own Performing Arts School and soon afterward I decided to venture into teaching dance fitness for adults. I taught my first adult dance fitness class in December 2012.
I trained for one day with a Dance Fitness brand, got my cert and started straight away. With that brand, I moved up levels, moved onto Step Aerobics, a toning cert using wrist weights and attended many follow up networking and training events in the UK. After two and a half years I decided to move on from that brand and I became the second-ever instructor to launch Clubbercise in Dublin last March 2015.
While I always did my best to provide the best of my abilities and ensuring safety in classes, I often found clients coming to me with questions I could not answer or found that my dance fitness class did not suit their overall requirements. I decided I needed to gain professional knowledge so I could accurately point clients in the right direction, and provide new services to cater to their needs. I undertook my N.E.F.P.C qualifications in Fitness Instructing, Group Instructing and Personal Training, scoring above 95% in exams.I opened #NoFilter Fitness on 24th July 2016 after a survey I conducted. I discovered that out of 100 women, 99 of them were unhappy with their bodies or self-esteem. More than half don't go to the gym due to feeling self-conscious and out of their depth. I want to change that. I now have classes and services suitable for all types of clients, whether they want to lose weight, improve muscle definition, improve fitness levels, be able to do general day to day tasks better or just to clear the mind and get a bit of confidence.
Now, 3 years on, I'm a certified Nutrition Coach with Precision Nutrition, Ireland's Master Trainer for Beatz Fitness and I'm currently the only Control Practitioner in Ireland.
I started out as someone who was depressed, out of shape and stressed out. My own weight and stress levels go up and down still, depending on how active I am. I can relate to people who feel anxious about starting a new fitness regime, it's incredibly daunting doing so. But if you can just get up off the couch, I'll do the rest!