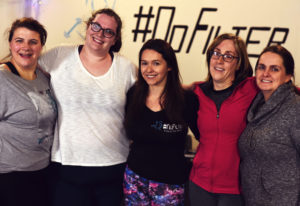 SUPPORT Your Local Businesses by committing to keep active and let's get people back to work as soon as we can.
Finding Strength Fitness Challenge will run for two weeks via our free Facebook Group.  Over those two weeks you'll be given a mixture of cardio and bodyweight workouts to follow in the comfort of your own home, as well as choosing from a multiple of healthy habits to adopt for lifelong wellness.
Whatever you donate will be given back to you in the form of a Gift Card from a local business who has had to close their doors due to the COVID-19 Crisis.  In order to complete the challenge, you must comment on each of the challenge posts when you've done the task.  Bonus points will be given to those who engage the most on the challenge.
To enter, please fill in your details below hit submit, then click the Donate Button afterwards to be redirected to Paypal.
Please Click the Donate Button to be redirected to Paypal