Wellness Events
---
Is your club, work or school hosting a Health & Fitness or Wellness Event? Book us to lecture at your event, topics can be broad or narrow depending on your overall goal. An example of some topics are: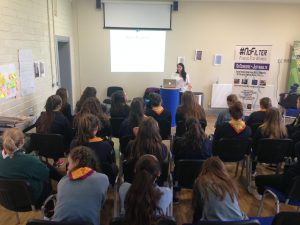 Exercise & Depression

Nutrition for Weight Loss
Childhood Obesity
Fitness – Where to Start?
Starting your own Dance or Fitness Business
Working with Children
Social Media & Confidence in Girls
Diets & Detox
A Q&A session will be opened up to the floor at the end of the lecture, and notes on handouts can be provided on request.
Lectures can run from 30 minutes to 3 hours depending on your needs.
Packages are priced based on the location and size of the groups involved. For a no obligation hassle free quote, give Sarah-Jane a call on 0851227058