Lockdown Lifesaver 30 Day Challenge
---
---
30 Days Access to our Online Studio Community to keep you healthy, fit & motivated.
-Access to our Live Zoom sessions at 6pm Mon-Fri & 10am Friday
-Monday: Step Aerobics, Tuesday: Cardio Burn, Wednesday Body Conditioning, Thurs: Burn, Fri 10am Pilates, 6pm HIIT
-Full Access to over 100 On-Demand classes from Aerobics to HIIT to toning, varying in lengths of 15 minutes to 50 minute classes.
-Full Access to our support library, covering Nutrition Management, Habit Stacking, Recipes & Mindset

-There are many classes that you do not need any equipment, however to get the most out of it, you will need a resistance band and a weight.  There are recommended alternatives that you can use.
Price: €49
Sign Up
---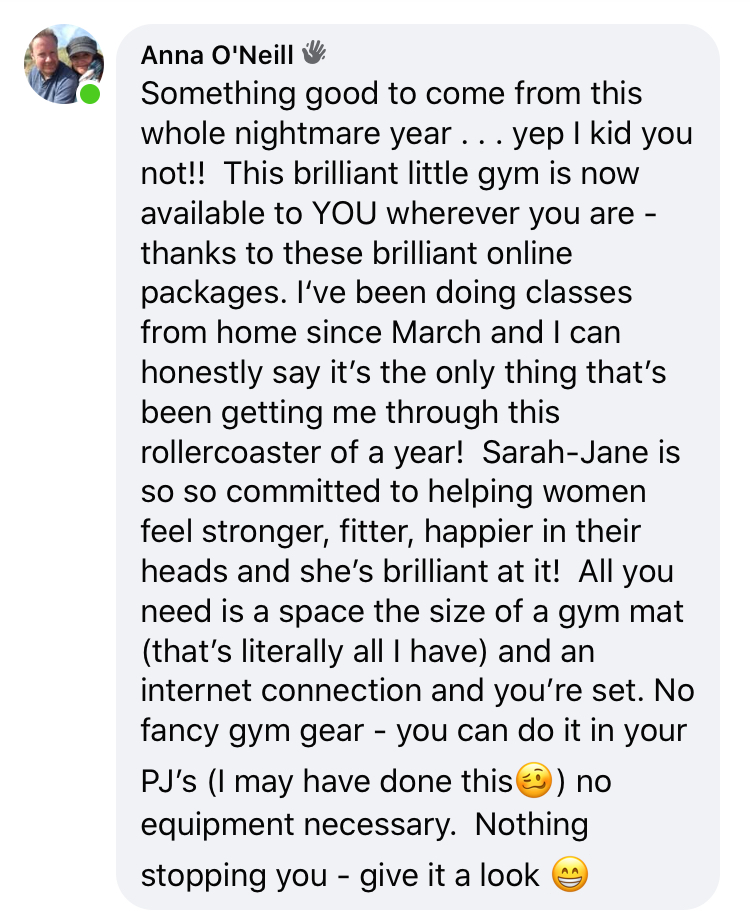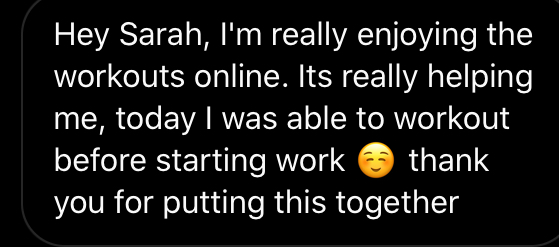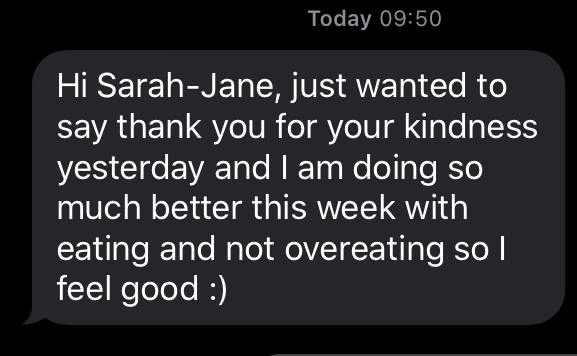 Connector.

Live Classes Daily

6pm Every Evening Mon-Fri and also at 10am Fri Morning

Connector.

On Demand Workout Videos

Over 100 Videos access including Replays and Pre-Recorded – Aerobics, HIIT, Pilates, our full library is there for you to do a time that suits you.

Connector.

Loads of Tasty Recipes

To inspire your tastebuds. Breakfast, Lunch, Dinner, Snacks & Smoothies all covered here.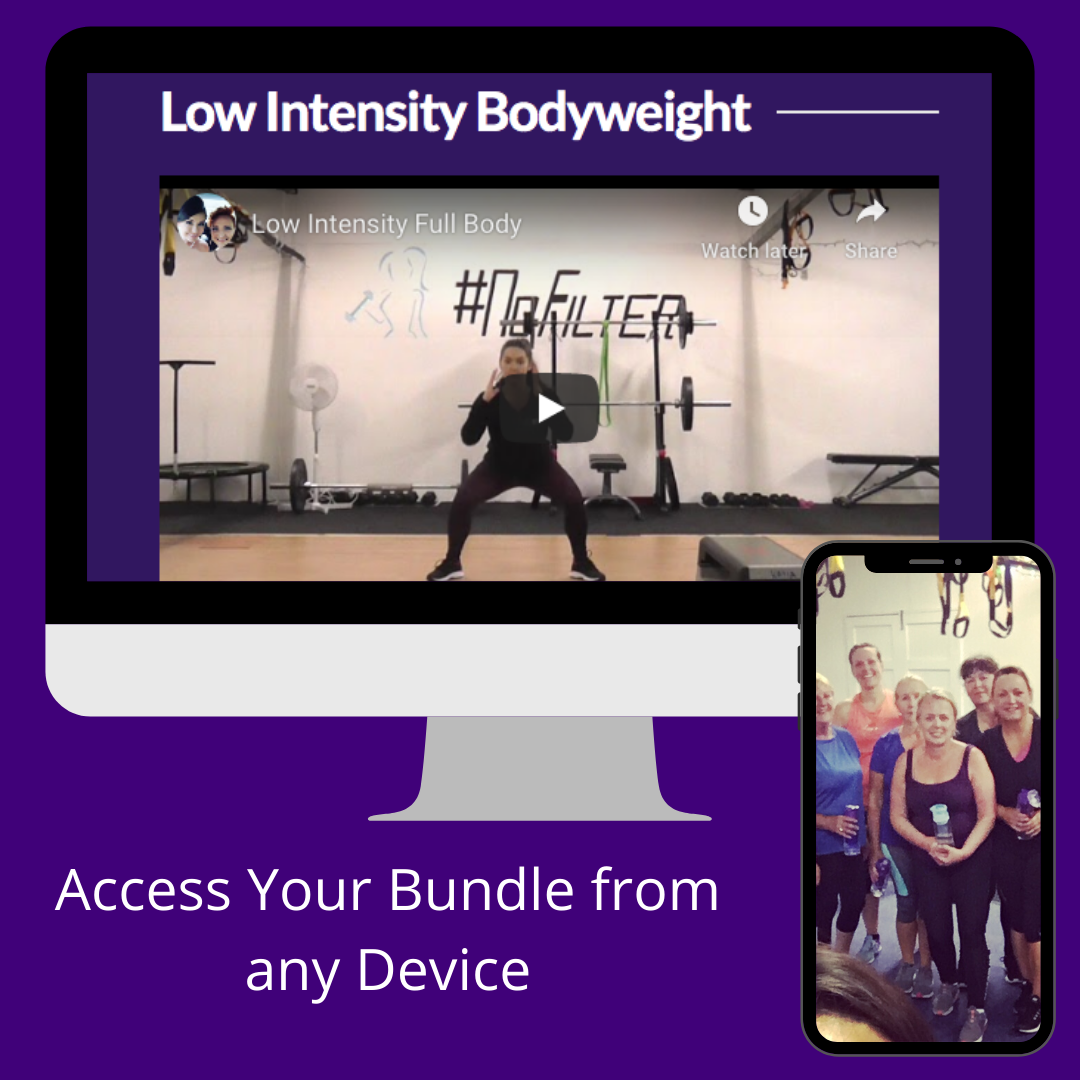 Connector.

Eat Well to Feel Well Seminar

Learn about how to balance your dietary lifestyle so you're never again on an "all or nothing" cycle

Connector.

Motivation Mindset Video

Get out of that rut you're in with the help of our 10 minute Mind Rewiring Exercise.

Connector.

Habits for Health Tutorial

Learn exactly what habits are great to adopt and how to stack them so you can make them a part of your life and never end up back at square one.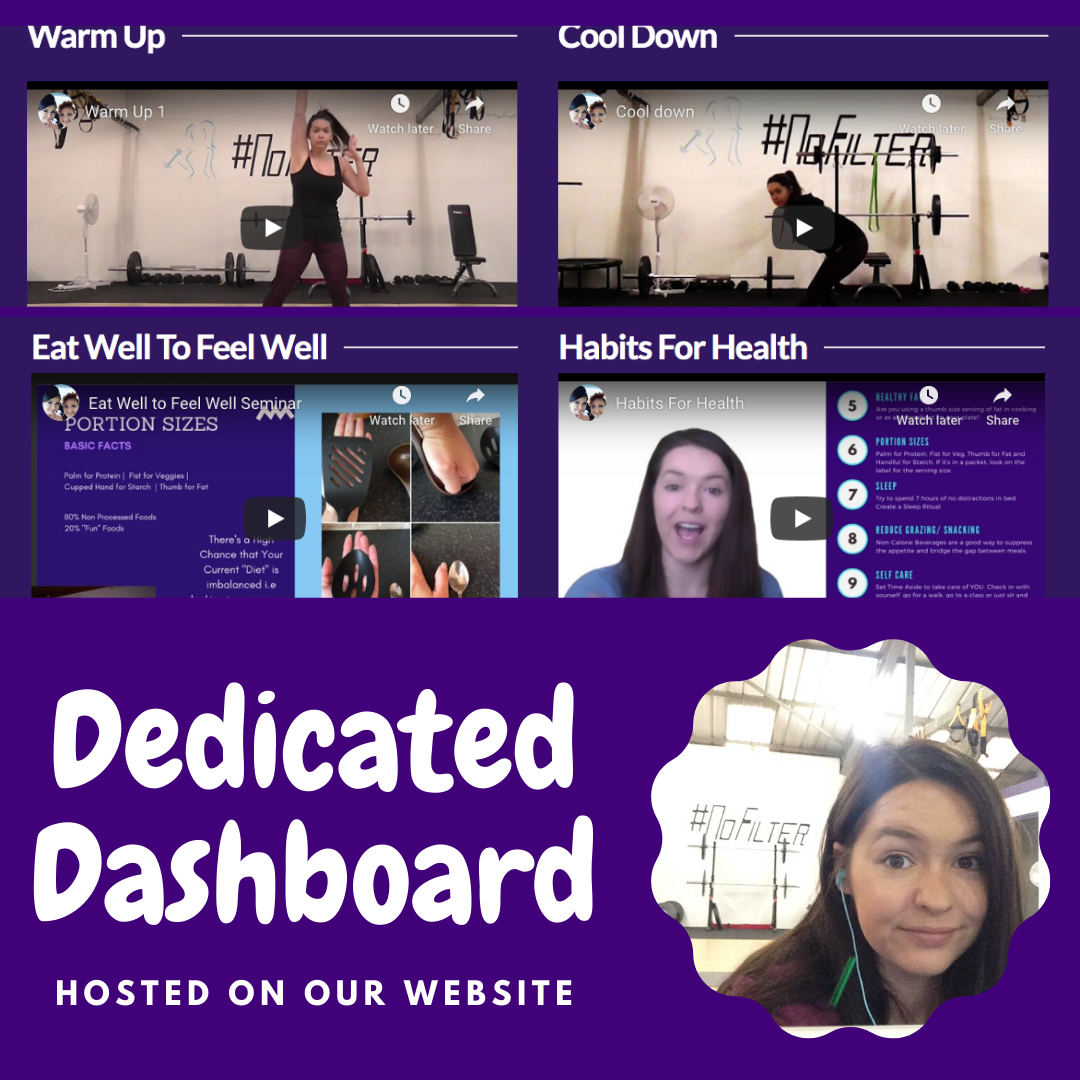 Cast to Your TV or Stream from your Device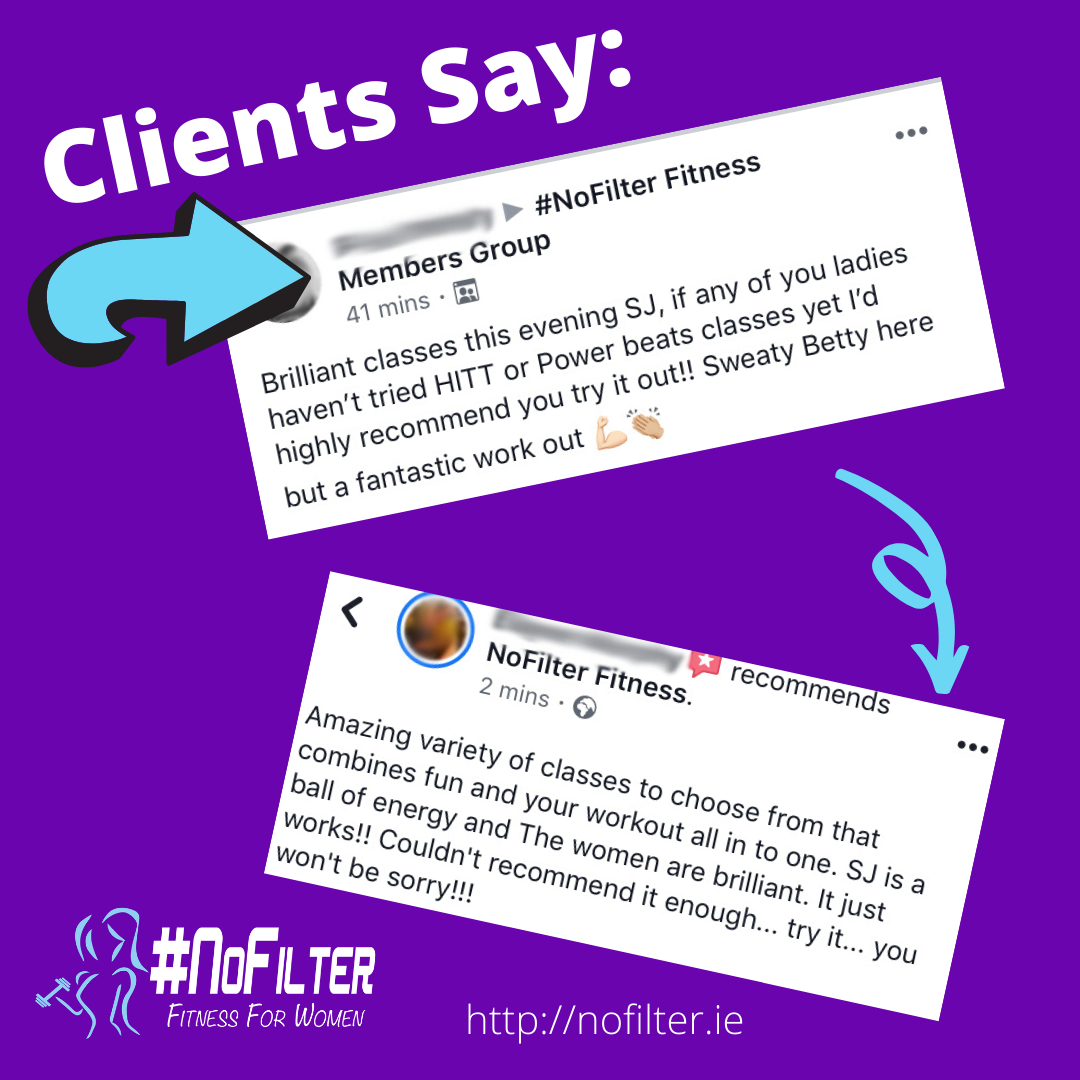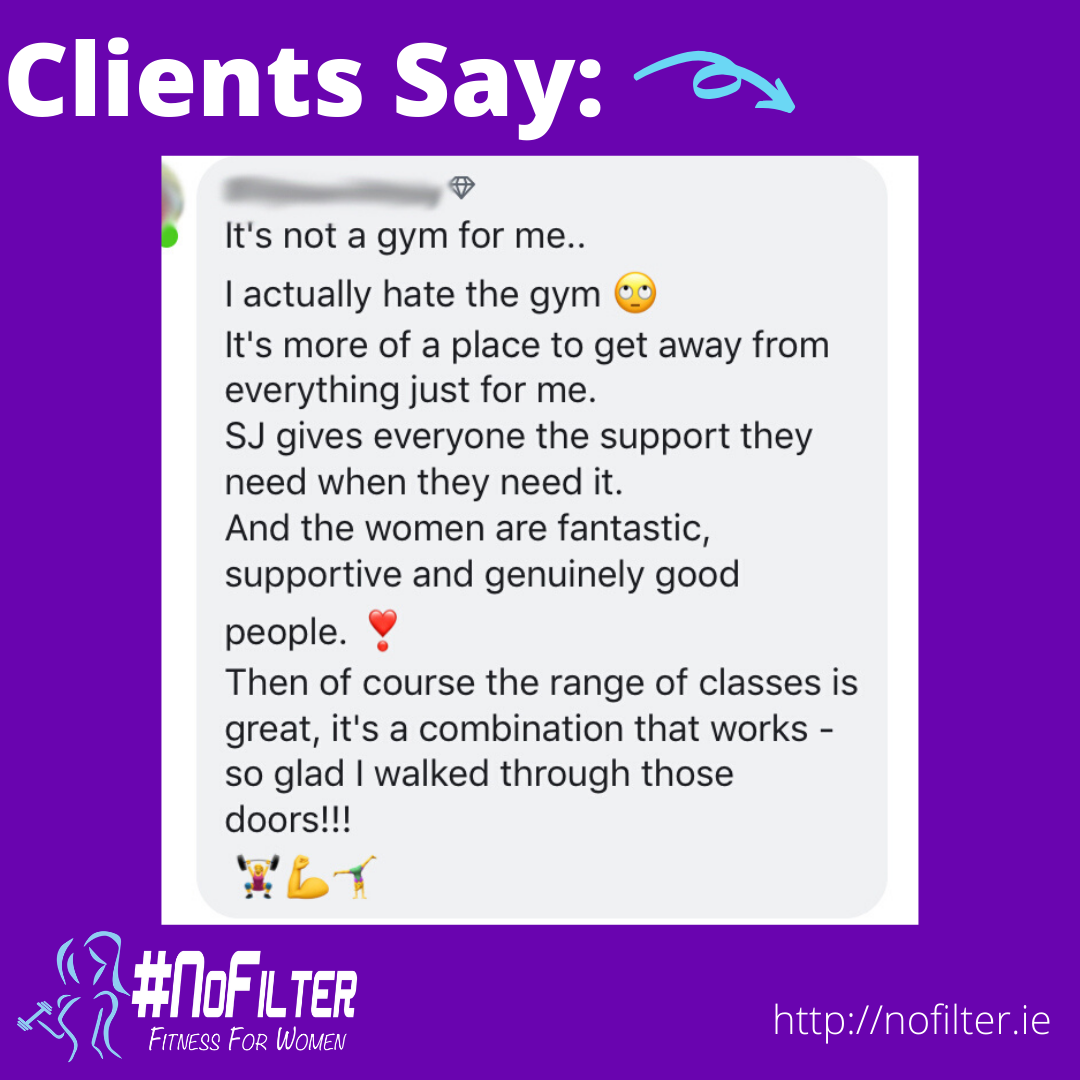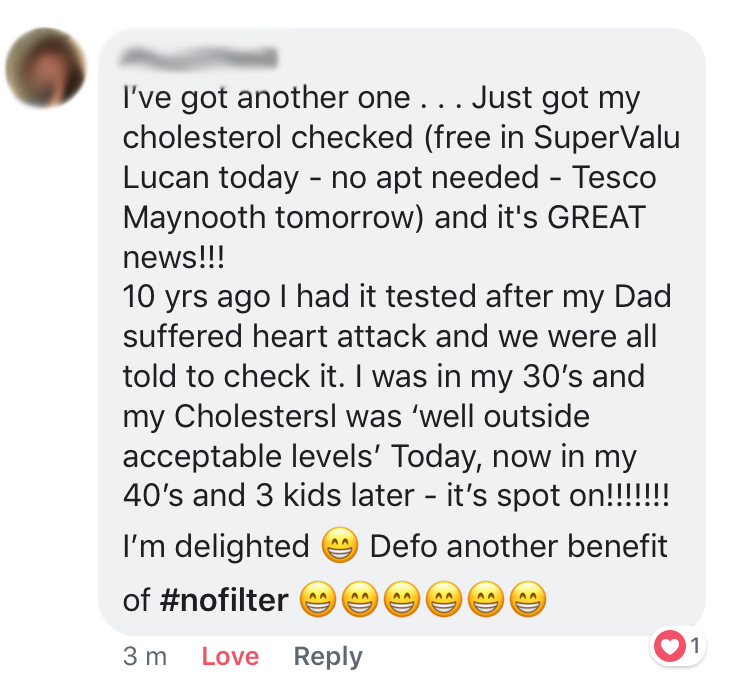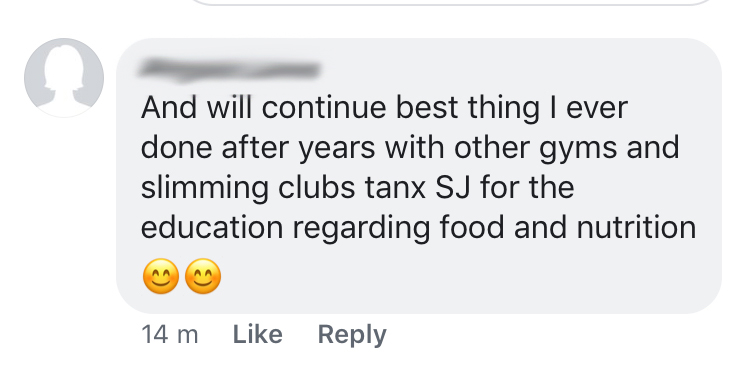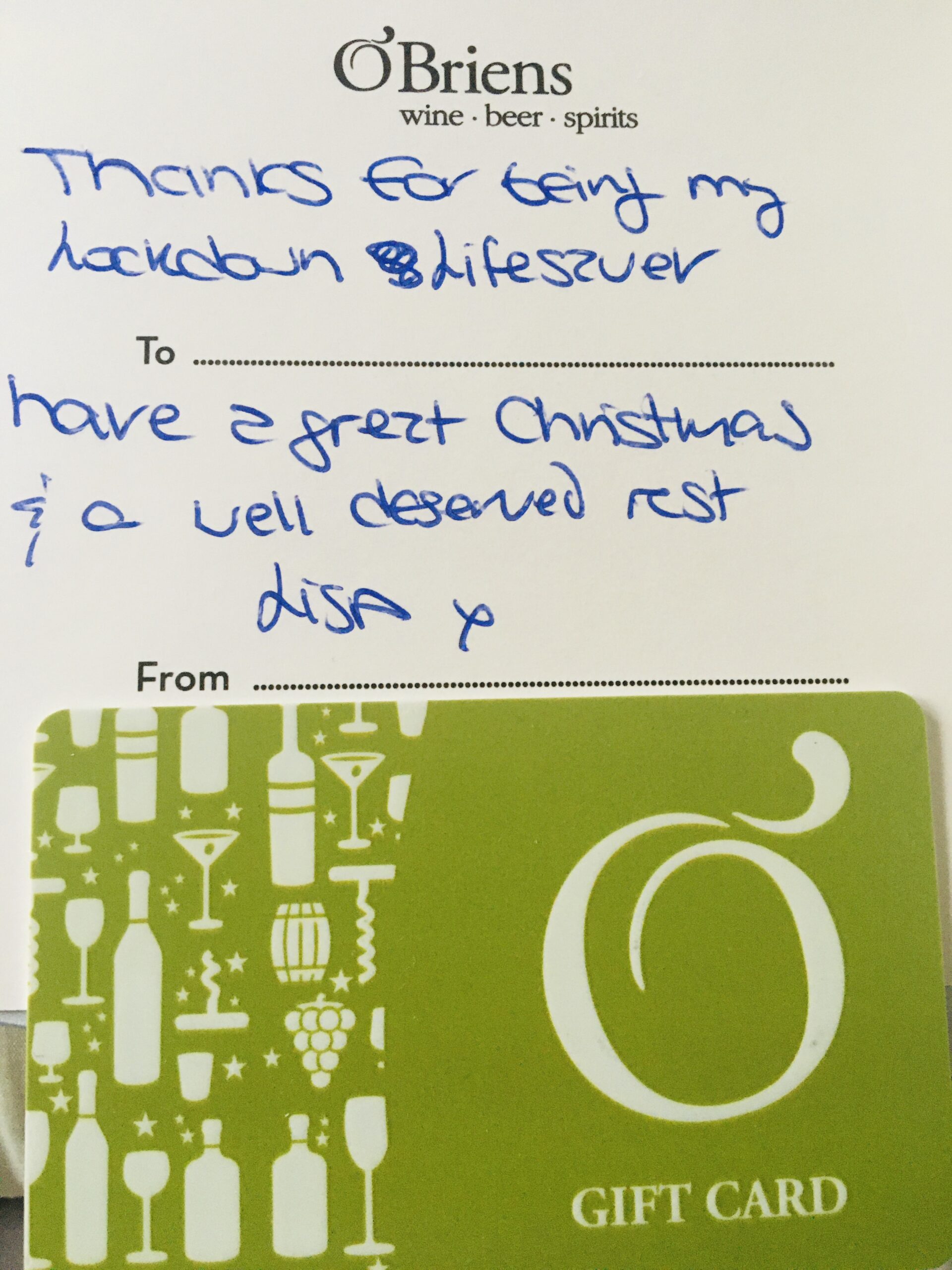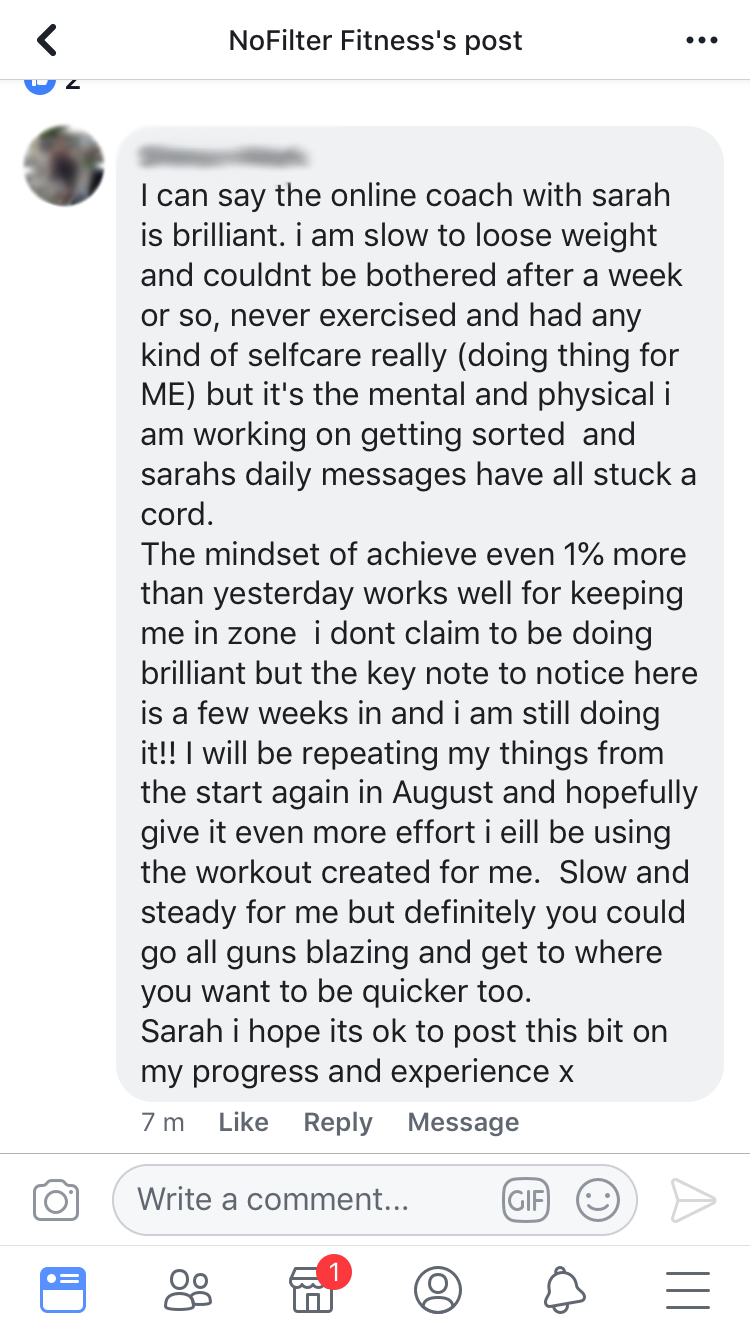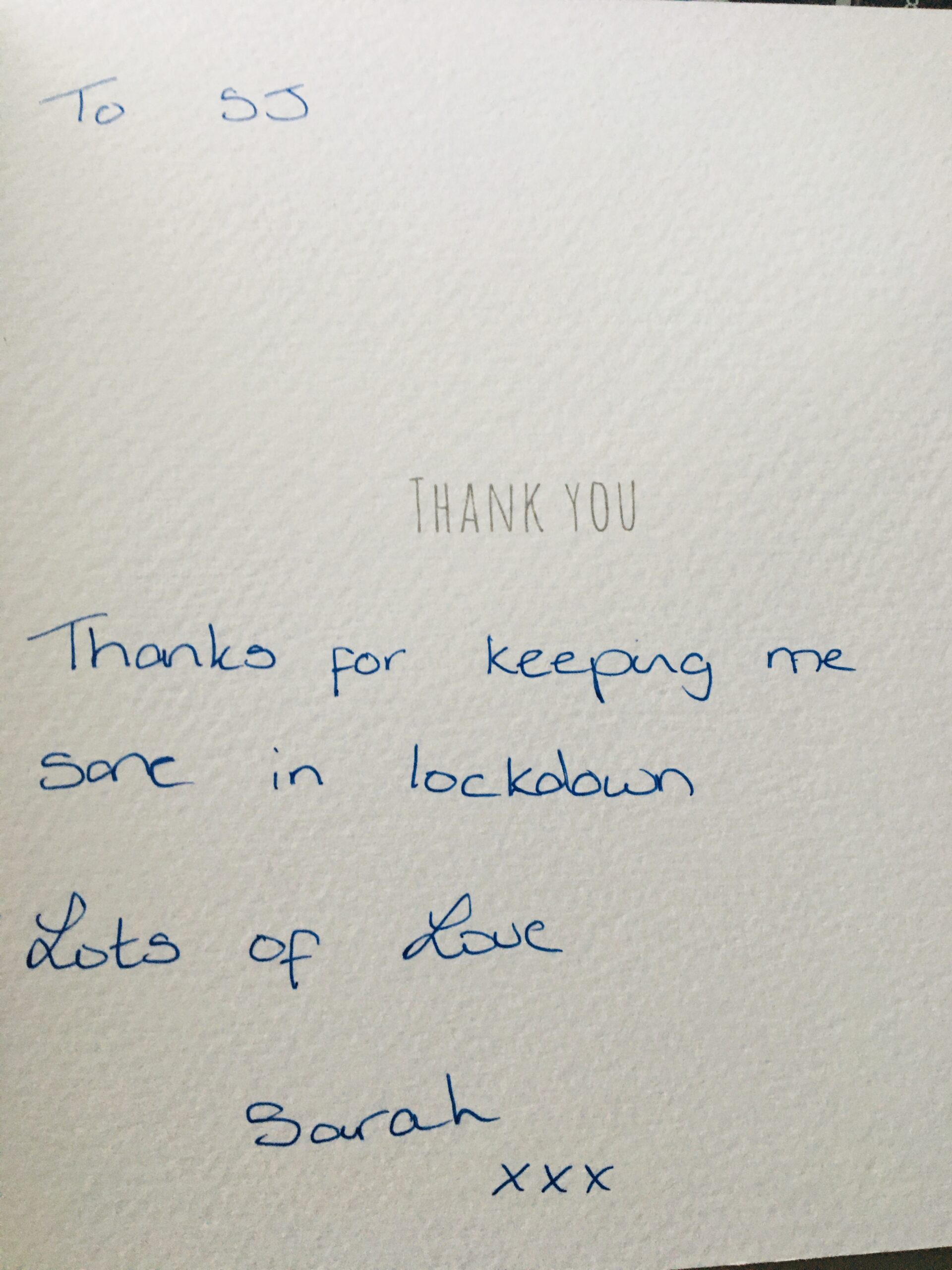 How do I access my programme?
A: After purchase, you can get instant lifetime access to your programme on our website; https://nofilter.ie/login
I don't have Zoom or Facebook, can I still do the classes?
A: Yes, the classes in this programme are prerecorded and accessed on our website so you can do them at any time that suits you.
Can I access this as often as I want?
A:Yes! Unlimited access, for 30 Days, no subscription.
I'm a Beginner, can I do this?
A: Yes, the exercises are challenging but not impossible. If you have a reasonable level of fitness experience you will find it challenging too as all exercises can be adjusted to suit most levels of fitness.  We do not recommend the programme for advanced athletes.
I have a back/ knee/ joint injury, can I do this programme?
A: This programme is not tailored for injury rehabilitation. You should consult your physiotherapist or doctor if in any doubt about starting a fitness programme.
I'm pregnant, can I do this?
A: No, if you're pregnant and would like to know more about how to build your fitness safely, please do send an email. Postpartum women should consult their doctor 6 weeks after vaginal delivery and 12 weeks after surgical delivery before returning to exercise.
Do I need a Paypal Account to Pay?
A: No, payment is processed via paypal, if you do not have a paypal account, choose the pay by card option instead.
*To make the most of the programme, it's recommended that you have a resistance band and one weight (a Dumbbell or Kettlebell) to use.
*PLEASE* Ensure that your email address is correct so you do not lose access to your package. You will get instant access upon payment, any issues just email me; sarahjane @ nofilter.ie
Pay secure via PayPal. You do not need a PayPal account to make a successful payment.
*As always with any fitness programme, you declare that you are in general good health and will consult with your doctor if in any doubt about starting an exercise programme. #NoFilter Fitness will not be held liable for injury where negligence can't be proven.
women's fitness dublin, lucan, ireland, clondalkin, tallaght, ballyfermot. Beginner friendly online workouts. Online fitness classes.